Company's News Melbourne developer offers townhouse buyers to 'pay in renminbi in China'
A Melbourne-based developer has offered its Chinese buyers an option to pay for the purchase of townhouses in China, as developers get more creative in their sales tactics amid a slow market.
Faced with slow sales after the launch of the small three-townhouse project at Glengarry Avenue in Burwood, the private developer tapped its lead agent Kollins Property Investment to send the private offer to clients listed on their database.
"Client can pay in renminbi in China," the email said.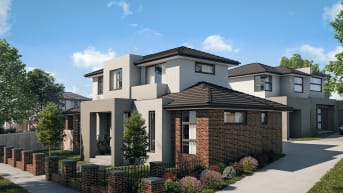 Buyers would pay the developer, which has an office and account in China, without having to transfer money to Australia.
Developers have started to think outside the square on how to market their products as the market continues its downturn, Kollins' Kelvin Ng said.
Tactics include rebates, utility packages, and car or furniture giveaways which entice buyers without an effective "price reduction".
"I don't think they are desperate. They are just being more creative in trying to move their stock," Mr Ng said.
"While the method of payment is not common practice, the developer is trying to draw in more clients. Generally, while developers aren't happy with the market, we are not seeing anyone bailing out in a hurry and are still optimistic about future sales."
Mr Ng said since sending the email in late January there had been no interest from buyers.
As Kollins was only facilitating the sale, it couldn't elaborate on how the transaction would be carried out, but it is likely that a contract would be drawn up by local lawyers.
The developer also offered a generous commission of 6 per cent to agents who sell the three and four-bedroom townhouses set on lots of 150 to 300 square metres. Prices for the homes start at $1.2 million.
Mr Ng said that, aside from new gimmicks, many developers were also looking to put up their unsold units as short term or "Airbnb" rentals to staunch a temporary cashflow bleed, and selling them later when the market picks up.